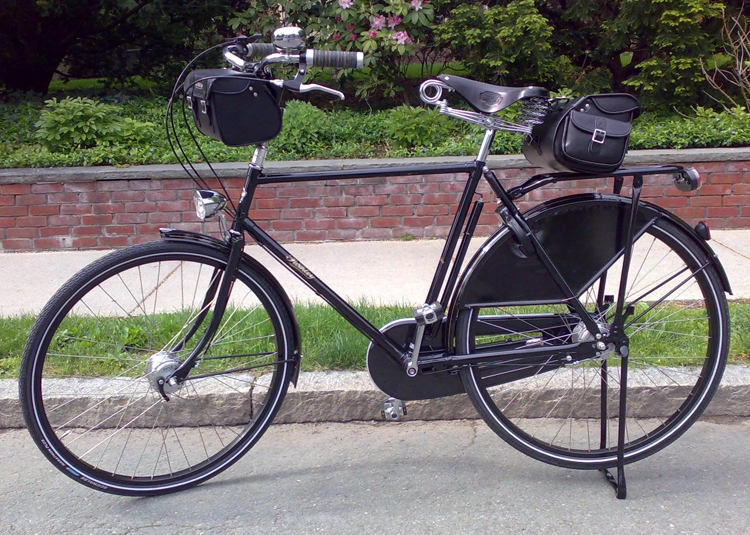 [
edited to add
: There is now a review of this bicycle
here
.]
The end result of our frenzied search, was that both my darling Co-Habitant and I decided to buy Pashleys: he
the Roadster Sovereign
(which comes only in black), and I the
Princess Sovereign in green
. My Princess is getting some custom work done at
Harris Cyclery
(a coaster brake installed) and will be waiting for me when I return from Vienna. The
Co-Habitant's Sovereign arrived last week
and he has been enjoying it ever since. Lucky, lucky him!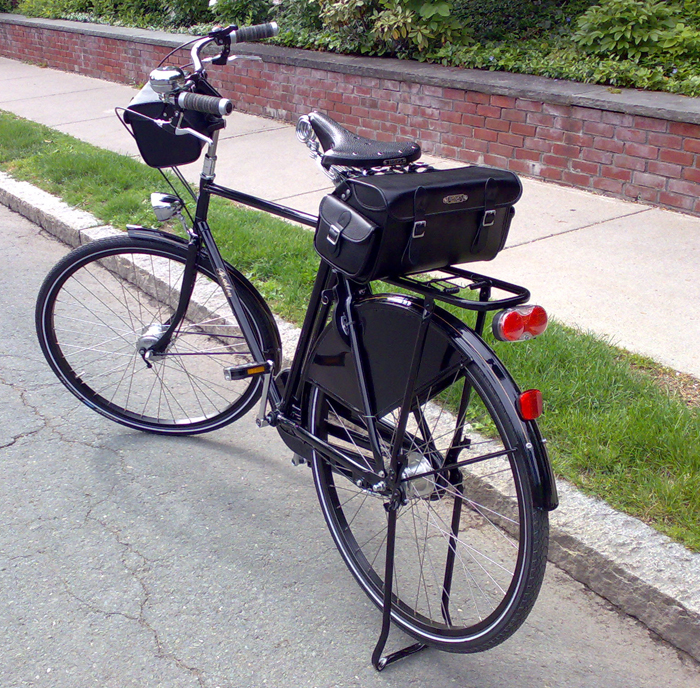 My dandified Co-Habitant added Brooks leather grips and bags to the bike, but everything else pictured here came standard. This is an enormous bicycle and he absolutely towers over the traffic as he rides to work. I can't wait to see him ride it in person, and to pick up my Princess!
The saddle that comes with the Roadster is the
Brooks B33 in black
. The bags are the
Millbrook and Glenbrook
. The leather grips in black are
pictured here
. All of these are available at
Harris Cyclery
in West Newton, Mass.