Pashley Roadster Sovereign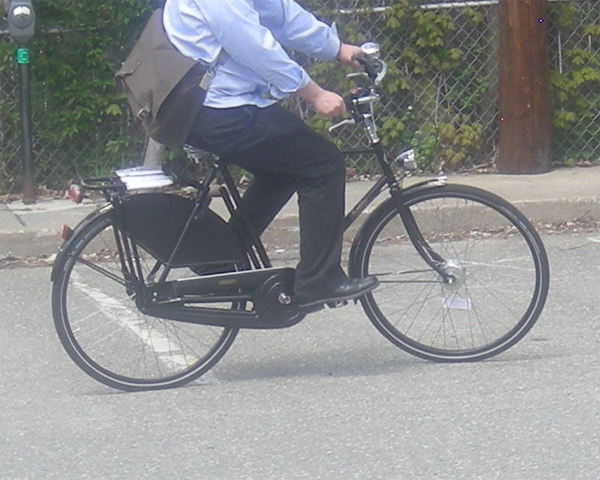 As I was riding the Pashley Princess, my handsome and agile co-habitant tried out the Roadster.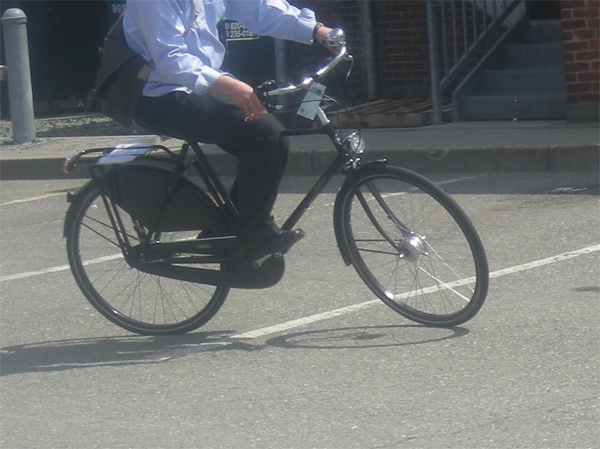 Here he graciously models the Roadster Sovereign's charm in the lot behind Harris Cyclery.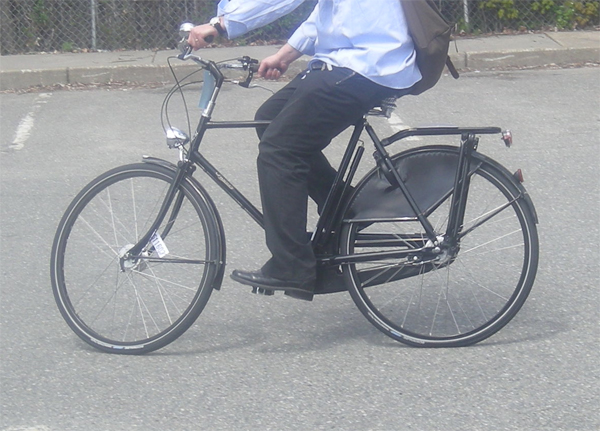 Aside from having the male frame and being of greater size, the Roadster is distinguishable from the Princess in that it comes with a solid black dressguard, whereas the Princess dressguard is semi-transparent with a netted pattern.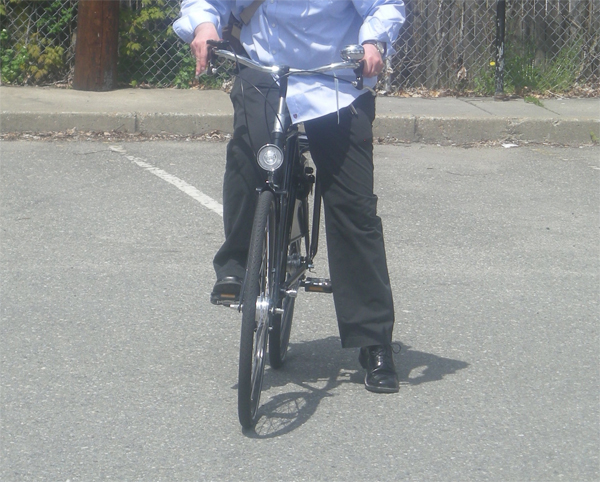 The Roadster and the Princess are truly magnificent creations. They are sturdy, perfectly proportioned, and remarkably well made, with striking attention to detail. It is too early to tell, but I am possibly more impressed with Pashley than with Gazelle.