Pashleys at Harris Cyclery!
Having discovered that a local bike shop,
Harris Cyclery
imports Pashley, I hurried to West Newton. They had four different floor models, ready to try. When I saw them, my jaw dropped: Pashley bicycles are absolutely stunning. I approached the Princess Sovereign, touched her, and felt weak in the knees. But thankfully, not too weak to take her for a ride out back.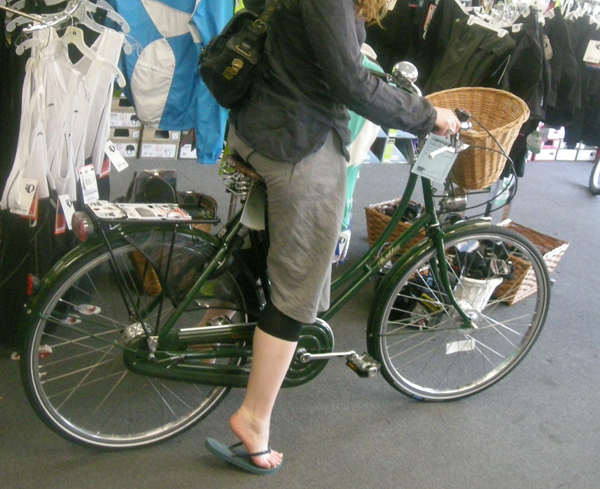 The model in the photo above is the 20" (medium) frame in the gorgeous Regency Green colour. I am 5'7" (170cm) and this size is perfect for me. When the seat is in its very lowest position, I can just touch the ground with my toes.
One feature that this bicycle lacks in its standard form is a coaster brake. However, the master wheel builder at
Harris Cyclery
can install a coaster brake with a 7-Gear Shimano hub at a reasonable extra cost, should I decide to purchase the Princess.