Gazelle in Club Monaco, Boston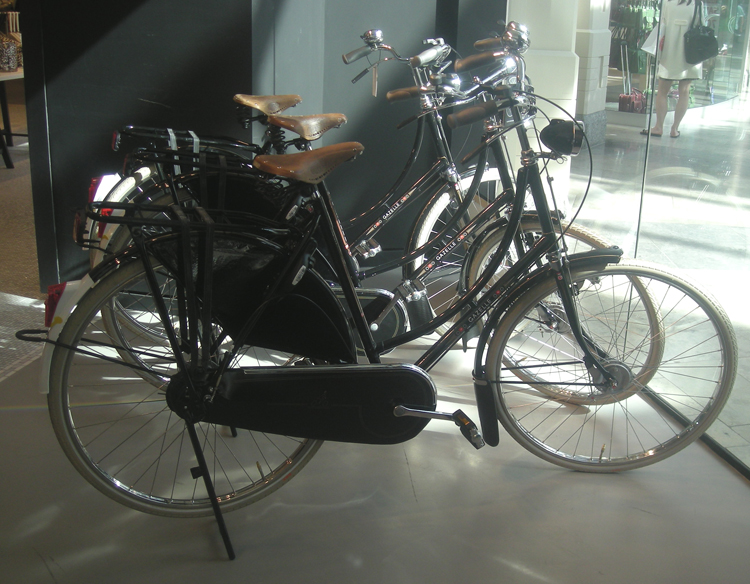 The Gazelle Toer Populair for Club Monaco has arrived in Boston. These bicycles look incredibly beautiful lined up as a window display. Sadly, while you can try them on for size, you cannot ride them inside the shop or the Prudential Center - store policy. It is not clear to me how one can make a decision of whether or not to purchase a $1,000 bicycle without riding it, but never mind.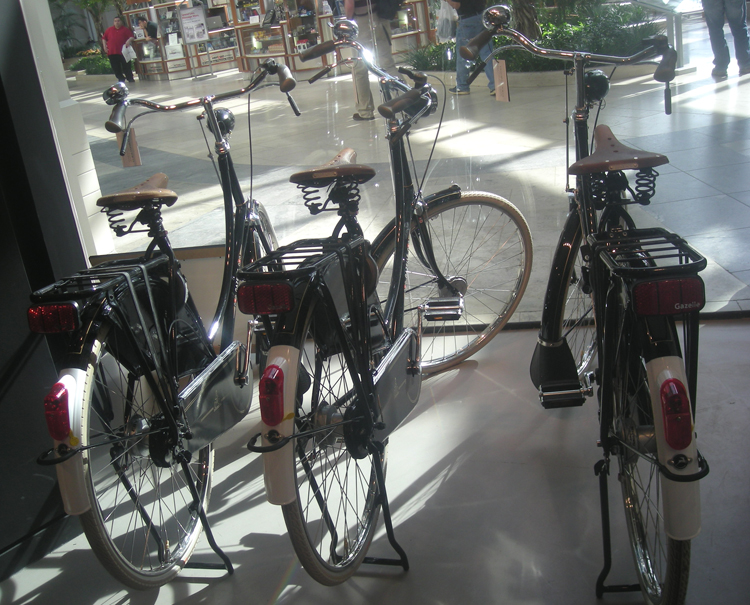 This version of the Toer Populair is a 3-gear, with rod brakes (see close-up below). Club Monaco offers these bicycles for a special price of several hundred dollars below list price. Delivery is free.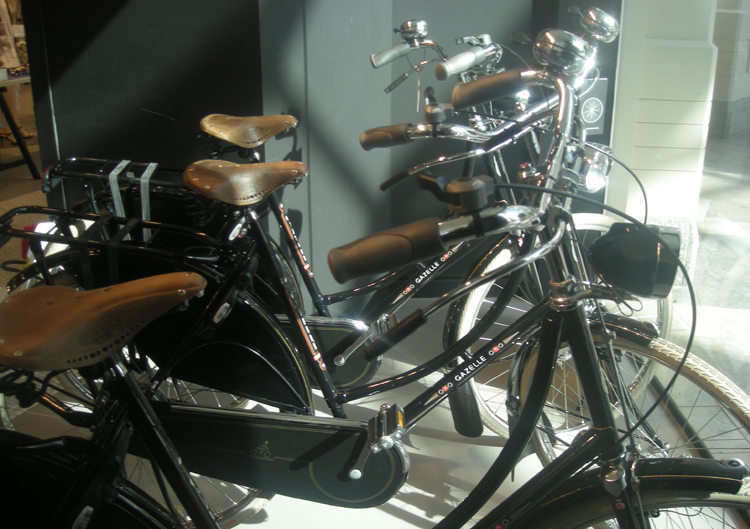 I would have purchased a Club Monaco Toer Populair on the spot, if it weren't for the brake system. The bicycles are glamorous and quite comfortable, but I am worried that the rod brakes may not be sufficient.
Edited to add: I have since learned that the rod brakes are actually rod-activated drum brakes, which have much better stopping power than traditional rod brakes.